Skip to main content
ScribeAmerica Team Member – Kyle Brockman
Scribe from Wisconsin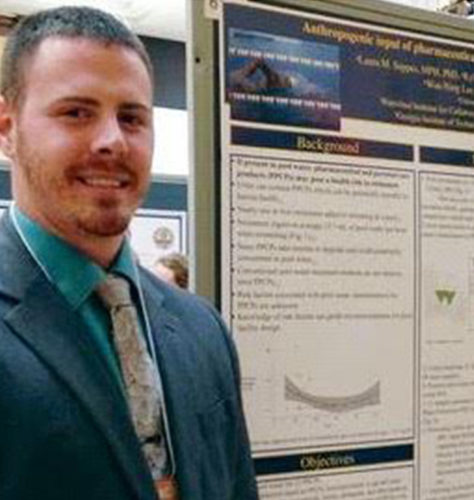 Kyle is a Marine and currently scribes at Mayo Clinic in Eau Claire, Wisconsin. Here he shares how being a Marine and a scribe has given him a unique advantage in preparing him for his future medical career.
Can you tell us a little about yourself and your experience in the Marines?
I joined the Marines in 2005 and left for bootcamp the day after my high school graduation in June 2006. After boot camp, I completed infantry training at Camp Pendleton, California and became an infantry machine gunner.
Following my training, I began school at University of Wisconsin – Eau Claire; however, I only completed one semester before I was called to active duty in 2007. We trained for about five months, and in January of 2008, we deployed to Habbaniyah, Iraq, with operations in Fallujah and surrounding areas.
After completing this deployment, I came back to school for two more semesters and again deployed to Southeast Asia for about seven months to train foreign military forces. I spent a total of about three and a half years training and deployed (which is all time I was away from school).
After graduation, I plan on attending medical school. I have been married for two years and bought my own home five years ago. I enjoy outdoor activities and working on my home.
I have wanted to be a doctor since I was a child. The passion and drive to help people, as well as talking with family members in medicine, sealed the deal for me in pursuing this career.
How did you hear about the scribe program?
I heard about the scribe program when a recruiting email was sent out to our campus. I was extremely excited to see behind the scenes in an emergency department and get to work closely with the physicians.
I had a great training team that motivated us to be better scribes. I also had a pretty good grasp on medical terminology and procedures before becoming a scribe, which helped greatly.
What motivates you as a scribe?
I would have physicians tell me that I was grasping chart essentials that took them years to perfect, which was a great feeling. Being complemented on chart quality is a testament to the program and drives me to work harder, learn as much as possible, and to share the knowledge with other scribes.
I enjoy the fact that I get to see something different each shift. I also feel that we are very fortunate to be scribes, as we have a different working relationship with the physicians and gain insight into why they make the choices they do. This job requires attention to detail, focus, multitasking skills and a good working knowledge of medical terminology, and other aspects of anatomy. These skills correlate very closely to the basic skills that will be learned early on in medical school, so I feel that sets us up ahead of the curve.
Honestly, I would do this job for free just to get the experience of working with doctors. It is an incredible opportunity to learn and lets you know if you really are interested in the field.
Mayo has been very accommodating to our program and I feel that I am working with some excellent scribes and future professionals. I have also felt very welcome, as I am a little more nontraditional, not only in my past but my age.