Gastroenterology Scribes
With reimbursement rates dropping for GI specialists, practices are searching for more ways to stay budget positive and still have a positive work life balance. Typically the answer is to keep your practice open two to three more hours, this can only last so long. Medical scribes can allow you to see more patients in the same amount of time through its lean, parallel processes. ScribeAmerica can augment and enhance your Gastroenterology practice by providing an professionally gastroenterology trained scribe to accurately document medical records for patient encounters, enter EHR data and handle other ICD-10 codes, CPT and after care instructions. By having a certified MEDICAL SCRIBE take care of these tasks, gastroenterologists have more time to focus on patients and themselves. It's been shown that physicians have several more hours per week to see patients when their practice has an scribe on staff. Those extra hours can easily translate into better patient care, experience and additional patient visits per day.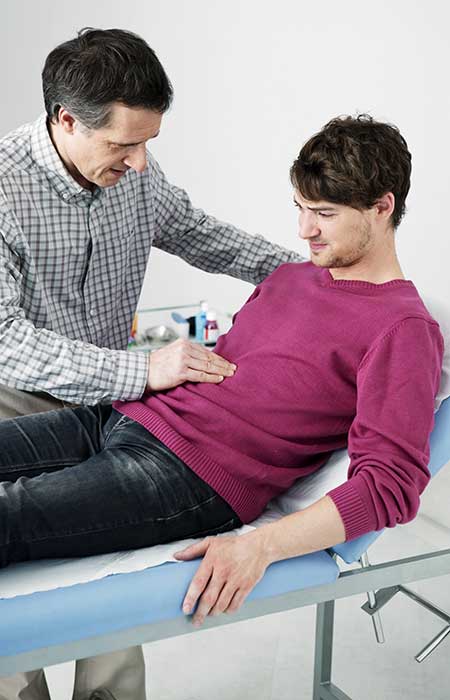 Gastroenterology scribes are trained specifically and receive the education necessary for a gastroenterology practice. ScribeAmerica pioneered the TRAINING, MANAGEMENT AND PLACEMENT of medical scribes and is recognized and respected in hospitals and outpatient practices across the United States.
For more information, CONTACT US.