TeleHealth: Remote and AI-Driven Solutions
No matter where or when you provide care for patients, you deserve a state-of-the-art solution for medical documentation. ScribeAmerica transforms your practice by delivering cutting-edge, engaged, domestic support, backed by nearly twenty years of documentation experience.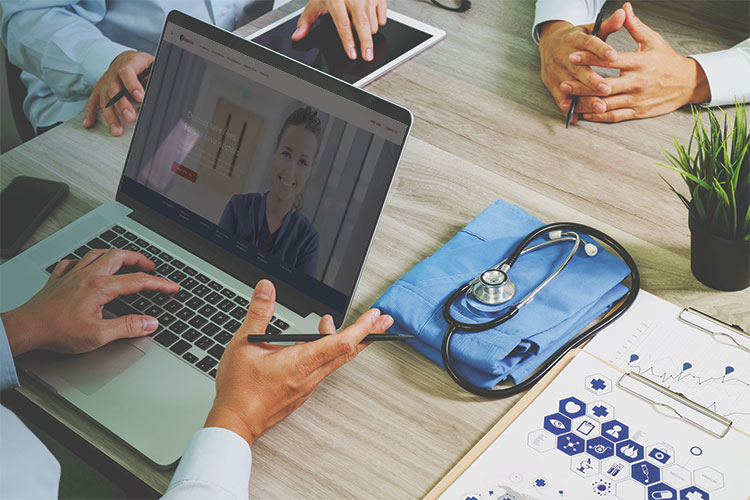 State-of-the-Art Solutions for Medical Documentation, No Matter Where or How You Provide Care
Our renowned medical documentation and care coordination services provide tailored remote support for leading health care systems nationwide. For providers with limited hours, outpatient practices with low FTEs, and offices with small exam rooms or privacy demands, our scribes receive proprietary training on preparing patient charts and retrieving documentation within a HIPAA compliant, secure platform.
Through insights gained from convening the leading minds in machine learning, our TeleHealth solutions represent the interoperability of data and technology. From virtual scribes to Speke, our robust digital documentation assistant, every solution was crafted with personalization and performance in mind. Our team of experts are leaders in the medical scribe industry with nearly two decades of documentation experience. When you access our remote medical scribes from your office, you'll also receive a highly-trained ancillary support system. Our program capabilities expand to meet your practice needs.
TeleHealth Solutions
In today's rapidly changing healthcare environment, optimizing care team efficiency has become a top priority for leading healthcare administrators. Our TeleHealth teams have completed over a million patient charts for improved accuracy and reimbursement. We work closely with providers to understand challenges, and develop impactful solutions. With a constant influx of new E & M codes and regulations, our TeleHealth services curtail the clerical duties threatening provider satisfaction and patient health outcomes.
Remote Solutions
Experience our innovative virtual programs for real-time documentation support. Reduce timely note taking and focus on patient care with medical scribe access from your mobile phone or tablet. With the click of a button, access TeleScribes Audio or Video. Our remote scribes complete documentation, update notes, reduce errors and improve coding quality for accurate reimbursement. From retrieving chart information prior to the patient encounter, to documenting ICD-10 codes for the highest level of specificity, TeleScribes allow providers to focus on patients. Though not in the room, your medical scribe will play a fundamental role in the delivery of better care, and returning the joy to the practice of medicine.
Learn More
AI-Driven Solutions
With the strong demand for artificial intelligence in healthcare, we've heeded the call and developed a solution dedicated to returning the physician back to the bedside while improving patient experience, and health outcomes. The power of AI is in your hands with Speke. While dictation software requires a provider to read notes after the patient encounter or during, Speke runs parallel with the visit, listening from an app on the phone. Speech-to-text and Natural Language Processing seamlessly parse information, which is then reviewed and inputted by scribes to ensure robust, accurate documentation and reimbursement.
Learn More
The TeleHealth Difference
Led by a team of experts, our TeleHealth business development team provides game-changing support to improve efficiency and help providers work top-of-license. Our TeleHealth services are ideal for:
With complex challenges to provider and care team staffing, TeleHealth solutions allow remote ER doctors to:
Access state-of-the-art documentation support
Work top-of-license without the administrative burdens
Increase provider job satisfaction
For practices with limited access to medical scribes, TeleHealth is a game-changer:
Secure portal access for HIPAA compliant documentation
Highly-trained, domestic support for all EHRs
Access medical scribes across specialties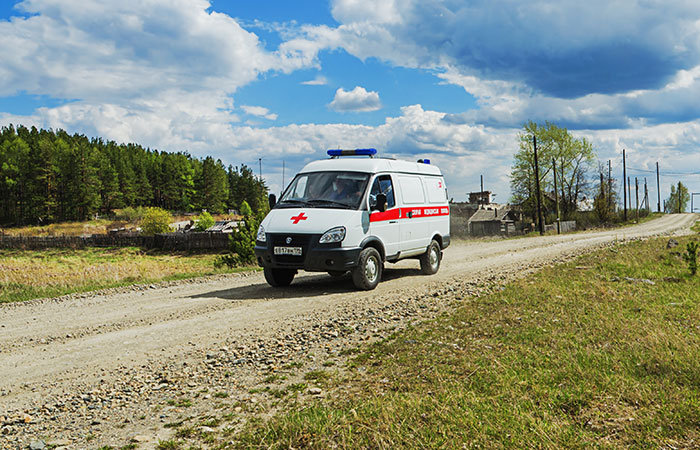 Selecting the right level of service is mission critical for small practices:
Remote scribes listen into the medical examination for accurate documentation
Scribes receive up-to-date training on Medicare regulations
Scribes are specially trained on over 80 sub-specialties
When efficiency needs vary from day to day, our TeleHealth Team will develop a solution fit for your practice needs:
Quick implementation times
Access to coverage when needed
Better control of notes and data
Increased reimbursement in less time
If clinical space is limited, expand efficiency with TeleHealth solutions:
Access medical scribes from mobile devices in seconds
Improve medical records for more accurate diagnostics
Gain insights from patient data to drive efficiency