Skip to main content
"Our institution implemented a new Epic EMR system. I wanted to see, from a research standpoint, to what extent scribes could improve provider efficiency with the new EMR. Scribe utilization had yet to be widely studied in a dermatologist-specific setting. We sought to put a scribe program to the test, and analyze the data."
Dr. Linda S.
Dermatologist
A dermatology practice in a busy urban setting had recently transitioned to the Epic EMR system to streamline documentation. What was thought to be a solution to update previous EMRs, also had pitfalls. The practice had built a reputation for years of dedication to skin wellness, and as a preeminent skin cancer research institution. From cosmetic surgeries to complex melanomas, the dermatology group held a breadth of expertise, with an emphasis on work-life balance for providers.
Administrators also knew that the interaction between patient and providers in a dermatology setting was vital for a myriad of clinical reasons including the need to look closely at the skin to scan for cancerous moles and lesions. For other specialties, where a provider could be relatively effective behind a computer, the forward-thinking leadership believed dermatologists were best suited in close proximity to the patient.
Not only was having a computer barrier not an appealing option for the decrease in patient satisfaction, but also because of the propensity for carcinomas to hide in plain sight, often taking the appearance of a mole or simple sunburn. Skin ailments left unchecked could quickly turn deadly, and at a rate faster than other cancers. In fact, with more people diagnosed with skin cancers than all other cancers combined in 2016, the risk of a misdiagnosis was not one taken lightly.
"Having the full attention of the provider during the evaluation process, treatment planning, and imaging review provides a more comprehensive care delivery experience for the dermatology patients we see. With scribes, we can better support our patients and providers. "
Dr. Janice L.
Family Medicine Provider
Although the usage of EMR's in the dermatology setting reduced reporting errors and improved documentation, the solution also increased the number of hours providers spent charting. The administrative team sought to find out if scribes improved efficiency and documentation quality before committing to a full program. Though the care teams were hesitant to add a new, non-clincal team member to the work-flow, ScribeAmerica created a pilot program that complemented each provider's varied documentation needs.
The ScribeAmerica medical scribes exhibited professionalism, and a true passion for learning about medicine."
The health system monitored the medical scribe pilot consisting of thirty-nine dermatologists in eleven practices over the course of twelve months. Twelve dermatologists received scribe support. By the end of the study, the efficiency of documentation with scribes increased as well, a patient survey showed increased satisfaction with medical scribes supporting their providers.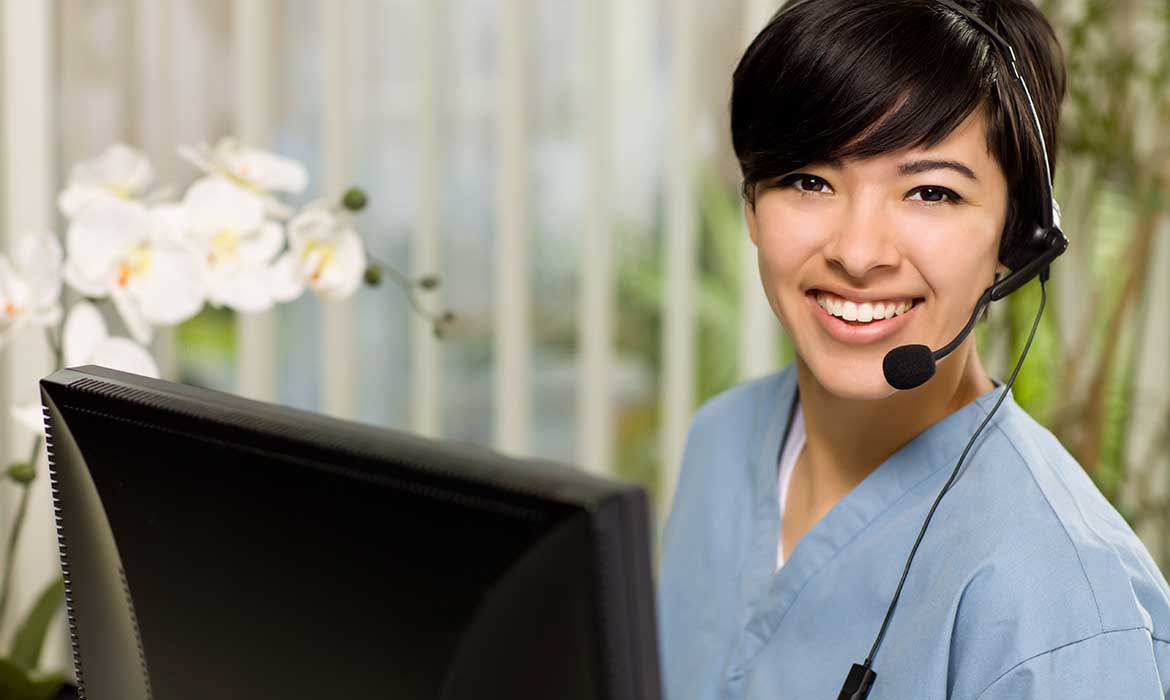 A Patient exit survey of 652 patients showed a higher level of satisfaction with medical scribes. A metric we keep our eye on. 
With data in hand, and metrics on patient satisfaction, the health system transitioned the pilot program to full scribe support for providers throughout the dermatology practices.