Skip to main content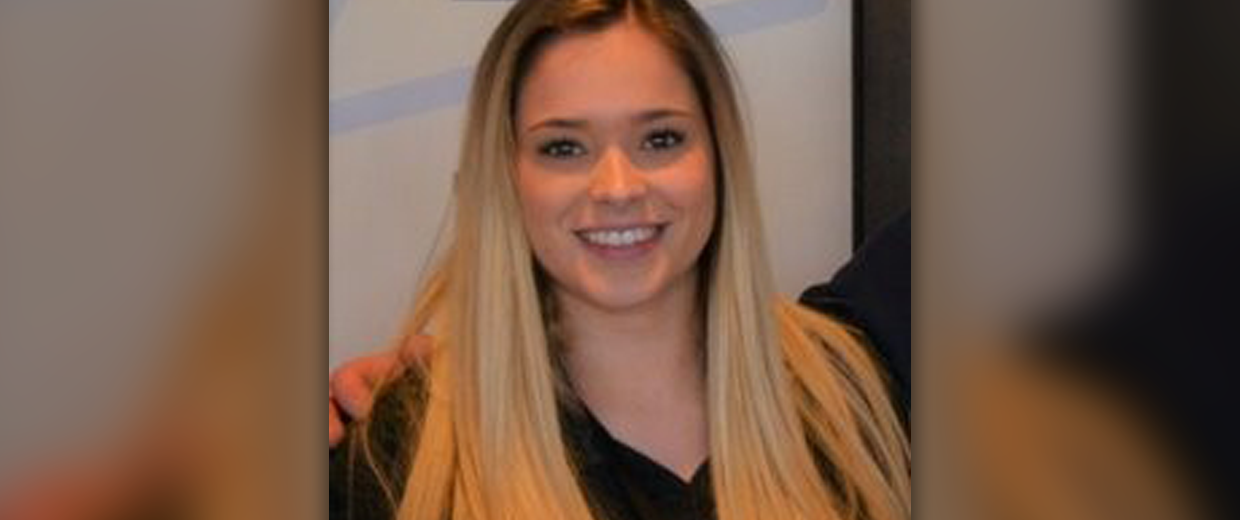 When Tragedy Strikes, Every Person Counts
By Caroline Le Tohic
Caroline moved to the United States from a rural town in France in 5th grade. As if that were not a big enough culture shock, she did not speak any English. Over time, she was able to overcome the language barrier with the help of some friends. It was in high school where she realized that she was interested in medicine. She was given the opportunity to volunteer at a hospital in her mother's hometown of Joao Pessoa, Brazil. During her two-month stint working with the young patients of the pediatric oncology floor, she met a 9-year-old girl with leukemia, Bia.
"Despite the leukemia diagnosis, Bia managed to carry on and shine a light on myself and everyone around her with her contagious laughter. Spending time with her and the other children taught me gratitude and compassion, something I would take home with me and never forget," Caroline said.
Caroline took what she learned from this experience and brought it back to Las Vegas, where she would later become a medical scribe.
"I want to empower everyone around me just a little bit, even if it takes some singing and dancing along the way," she said.
"As a scribe, I work in various emergency departments around the Las Vegas area with different physicians, PAs, and NPs. I began scribing in May of 2017 and have fallen in love with it. The rush of being in an ER and working right alongside providers is like no other. Up until October 1st, 2017, I thought I had seen it all. I thought nothing else could surprise me or take my breath away. I had never been more wrong in my life."
On the night of October 1st, 2017, during a country music festival, the deadliest mass shooting to date occurred at approximately 10 pm. Hospitals across Las Vegas were suddenly flooded with injured patients. This was a crisis that required all hands on deck. Caroline recalled the moment she stepped into the ER of a Las Vegas hospital as every staff member did their best to see the large number of gun-shot wounded patients.
"That night, our ER received over 180 patients in the span of two short hours, all of them having sustained gunshot wounds to various parts of their bodies. It was the night of the horrific Las Vegas Massacre. There was blood on the floor and on the walls, and many patients were covered in black from the asphalt. Some people screamed and cried while others simply sat still with a blank look on their face. As scribes, we are not trained to treat any patients. This feeling of helplessness was a terrifying sensation that went in opposition with our instinct to help others.
When things began to slow down, I knew that it was time to take action. Since most patients were not in our electronic medical records system yet, there was nothing we could do. But I needed to do something; anything but simply stand around watching the victims progressively worsen. I grabbed the nearest stack of paper that I could find as well as clipboards and distributed them to other scribes around me. I proceeded to inform half of them to find any provider they could and start writing down History of Present Illness (HPI) and physical exams that we could refer to later on while charting. We did this for awhile until every patient had been seen, then when enough scribes came in from other facilities to help us, we all migrated with a provider and began charting as fast as we could. This is what we knew how to do best. As tragic as this night was, I was filled with so much pride when I saw everyone step up and unite for those injured."
Caroline's courage, cool head, and leadership set her apart that day. She was able to go beyond the parameters of her job to help others. Her problem-solving skills helped save lives in ways that no one else would have considered. Sometimes it is the little things that make the difference in a tragedy of this magnitude.