Skip to main content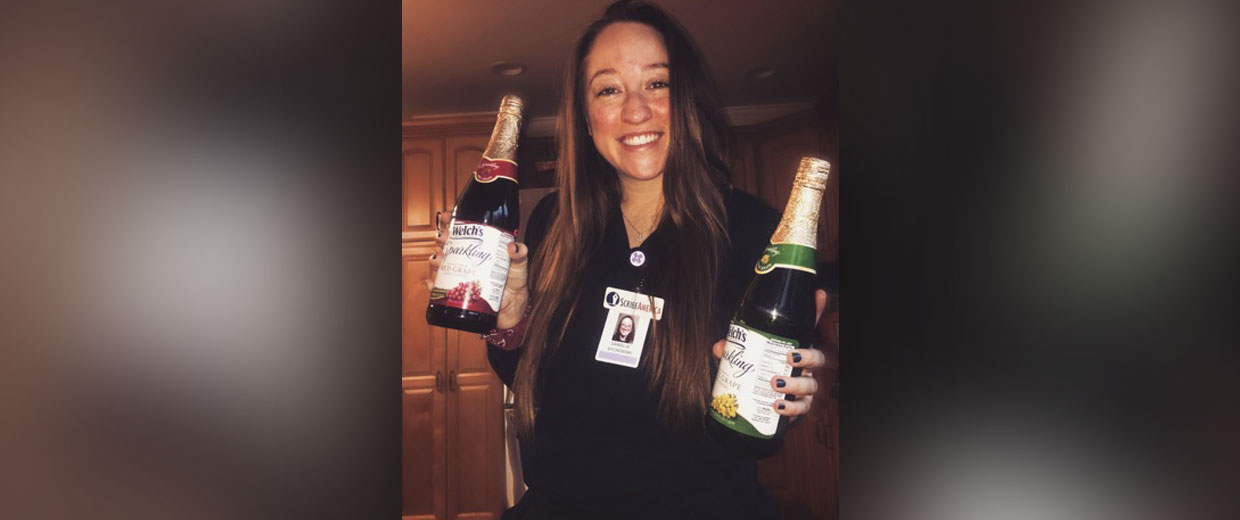 Ringing In the New Year from the Emergency Department
By Dani Sychowski, Former ED Medical Scribe
Emergencies never take a day off, even holidays, so while working as a medical scribe, there was always a need for someone on the team to be the providers support. Let's face it, hardly anyone (scribes or otherwise) actually WANTS to work the holidays, and patients don't want to spend a holiday in the ED either. We have friends and family we'd rather be eating a holiday meal with or opening presents with or watching the ball drop at midnight with. But, emergencies don't care.
I worked as a scribe in an emergency department that was the only level 1 trauma center in the county. We were as busy as busy gets, so you can imagine the amount of staff every holiday that had to come in. As scribes, we got to rank our holiday shift preferences and our chief scribe scheduled us as fairly as possible in accordance with our rankings. Last year, I told my chief scribe that I wouldn't mind working on New Year's Eve. When I got the schedule, I saw that I was put on the 8pm-5am overnight shift. Instantly I had some regrets. This would mean that I wouldn't really get to celebrate New Year's Eve at all. But, I sucked it up and came to terms with it (as we all have to do from time to time).
However, a few days before NYE, there was an issue with the schedule and we had an open shift from 11am-9pm. Our chief scribe sent out emails asking if anyone could pick it up. A day later, the shift was still open. I emailed our chief scribe and offered to take it and work a double that day. While I knew it would be difficult, it made sense – I was already having to work later on, and it would keep one of my fellow scribes off the road when there were potentially drunk drivers and poor weather conditions. So, my name got put on the schedule twice for New Year's Eve.
As disappointed as I was, I knew I wasn't alone. There were going to be doctors, nurses, PAs, NPs, techs, registration staff, and all the other staff crucial to the emergency department working just like me. So, I tried to make the best of the situation. I thought, "What is something most people do on New Year's Eve?" They toast at midnight! Since I'd be at work, I knew the typical champagne was out of the question. I don't know about you guys, but when I was younger and there was any sort of toast going on, sparkling grape juice was the drink of choice. I went to the local supermarket, picked up a couple bottles of "bubbly" along with some cheap plastic champagne glasses, and headed off to the ED.
The first shift went by fast and ended a little early so I even had the rare chance to grab some food! Once the second shift started, things picked up and we had several ambulances come in within a few minutes of each other. Somehow though, things slowed down around 11:50pm and I asked my doctor if I could run to the break room. I came back to the work station with the bottles and glasses and began handing out the sparkling grape juice to all the staff I could find in the ED at the time. At 11:59pm we were able to count down to 2019 and it made working those shifts 100% worth it. It was nice to be able to celebrate in our own way while at work. That day/night was truly one of the most memorable experiences I had as a scribe and solidified in my mind that that was the kind of environment I wanted to build a career in.