Skip to main content
Matthew Glowinsky
Maintaining a healthy lifestyle becomes more and more challenging as time goes on. As we begin to juggle more responsibilities, such as careers, school, family and friends, diet and fitness are often fall by the wayside. Our Wellness Spotlights feature team members who find unique ways to maintain healthy bodies and minds.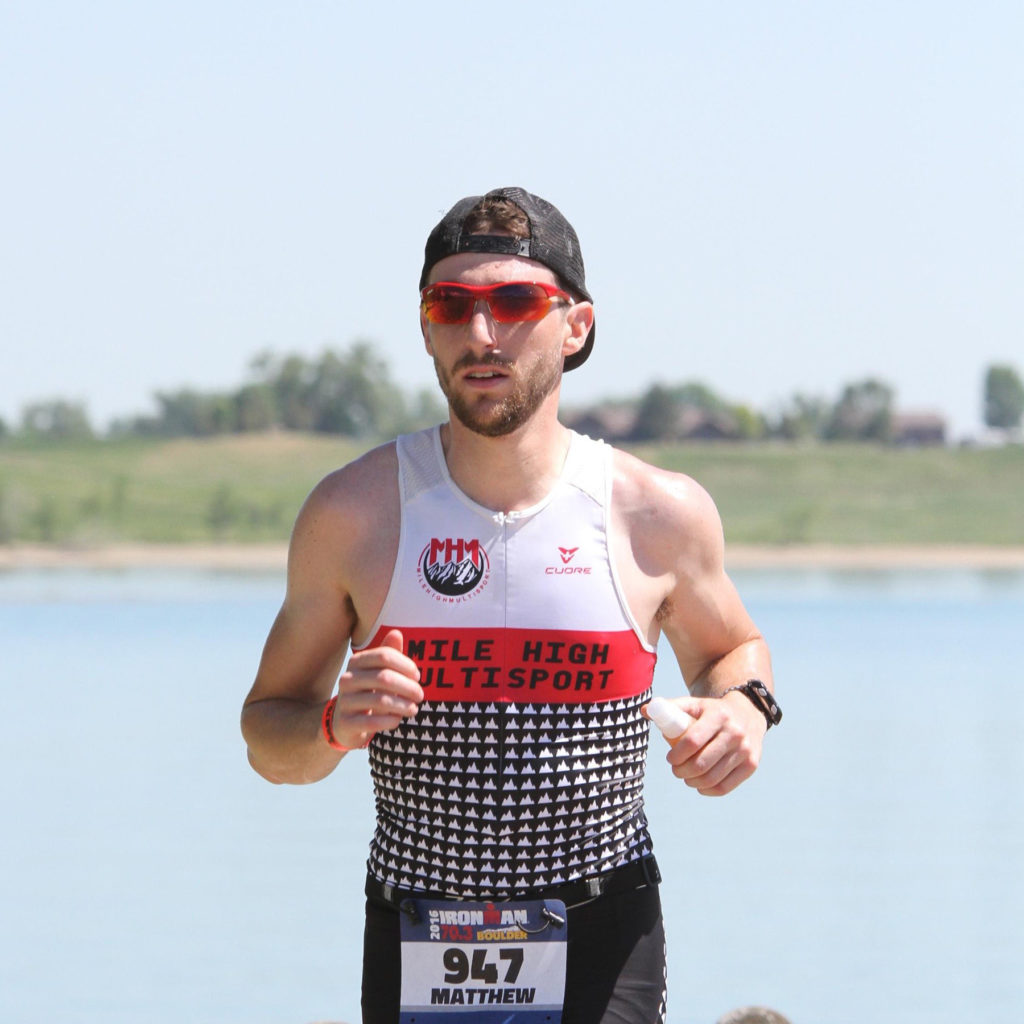 Matthew Glowinsky
Strategy and Operations Associate
Matthew earned his B.S. in Psychology from the State University of New York at Brockport in 2008. In August 2009, he moved to Denver, CO where he completed his Masters of Social Work. He began scribing at the University of Colorado Hospital in the Emergency Department in 2013, and then became a Project Leader with a company later acquired by ScribeAmerica. He now works closely with the ScribeAmerica executive team on special projects.
---
Q: What does wellness mean to you?
A: To me, wellness is taking actions and behaviors that support your body, mind and overall life, This allows you to live the lifestyle you want to lead, doing the things you want to do. I make sure I am active now so I can remain active as I get older.
Q: How do you fit in wellness with your busy schedule?
A: The most important thing is to make wellness a lifestyle. It's not something you can just do when it's convenient. Depending on my goals, this could mean different things at different times. For example, right now I am training for a Half Ironman (1.2 Mile Swim, 56 Mile Bike Ride, 13.1 Mile Run) and I was up by 6am this morning. By the time I started work at 8am, I had biked 19 miles and run 1.5 miles. It is important to have a plan and make wellness a lifestyle. Once it's a lifestyle, there is no choice. There is no, "should I do this or not?", you just go out and do it. It's an action you take rather than a choice you make. Diet is also a big part of my wellness. I make about 90% of my own meals at home, which helps me stay on track with my overall wellness plan. I am able to grab something to eat when I am hungry, and I know exactly what is in it and that it is generally healthy. Most of the time, you will go for the easiest choice, which is not always the best or healthiest option. I aim to make the easy choice, the best choice!
Q: What is your favorite food?
A: Ice cream. 100%. Cookies and Cream is the current favorite.
Q: How did you get started with triathlons?
A: I was in grad school in 2011 and went to support my aunt, who was competing in her first triathlon in Boulder, CO. As I was watching, I thought "this is pretty sweet." There are a wide range of people there, elite triathletes who live and train in Boulder to 58-year-old women, like my aunt, competing in their first triathlon. That was what planted the seed of triathlon in my head.
When I moved out to Colorado, my sport of choice was rock climbing but due to a shoulder injury, I was no longer to do that. As I rehabbed my shoulder, I started swimming for and eventually signed up for a short triathlon in 2012, in Aspen, Colorado. I didn't choose the easiest location for a beginner as that race was held at 8000 feet of elevation. The goal for this race was just to prove I could do it and finish. After finishing that race, I wanted to push myself even more and went on to complete multiple races over the next few years. In 2016, I completed Ironman Wisconsin (2.4 Mile Swim, 112 Mile Bike, 26.2 Mile Run) in under 13 hours. It was one of the hardest but most gratifying days of my life!
Q: What was the drive to do the Ironman?
A: My active lifestyle started with my love of the outdoors and mountains. I have always liked reading stories and books about people in the outdoors who find themselves in tough situations and how they plan, persevere and overcome them. The Ironman was my personal take on that. I wanted to see how far I could push my body and mind, and overcome the obstacles. The physical aspect was difficult, but the biggest obstacle by far with Ironman was mental. There's something about my personality that likes to suffer a bit and Ironman allowed me to push the limits there. I'm proud of what I achieved and that helps push me to overcome other obstacles or tough situations that I find myself in.
Q: How does your wellness lifestyle help your professional life?
A: After I completed my training this morning I said, "I love training in the morning, I already feel so productive! It's 8am and my body and mind are ready to go." When I work out in the morning, I have more energy to jump right into my day and be successful. Going back to overcoming challenges, not everything always goes your way and we often encounter stresses throughout our days. My participation in triathlon has taught me to control what I can, and otherwise to go with the flow and figure out the challenges that come my way.
Matt's Wellness Big Four
Wellness is a lifestyle: Work to make wellness a habit, not a choice.
Set realistic goals: In wellness, if you don't have a plan, you are planning to fail. While I realize my goals may be a bit extreme for many, there are many ways to get started in a way that works for you!
Consistency is key: It can be easy to fall off the horse. Even if you can't follow the whole plan, do what you can.
Don't overdo it: Listen to your body. I've made the mistake of doing too much, too soon and needed to reevaluate my plan and set more realistic goals. Going back and re-evaluating is always part of the process.