Skip to main content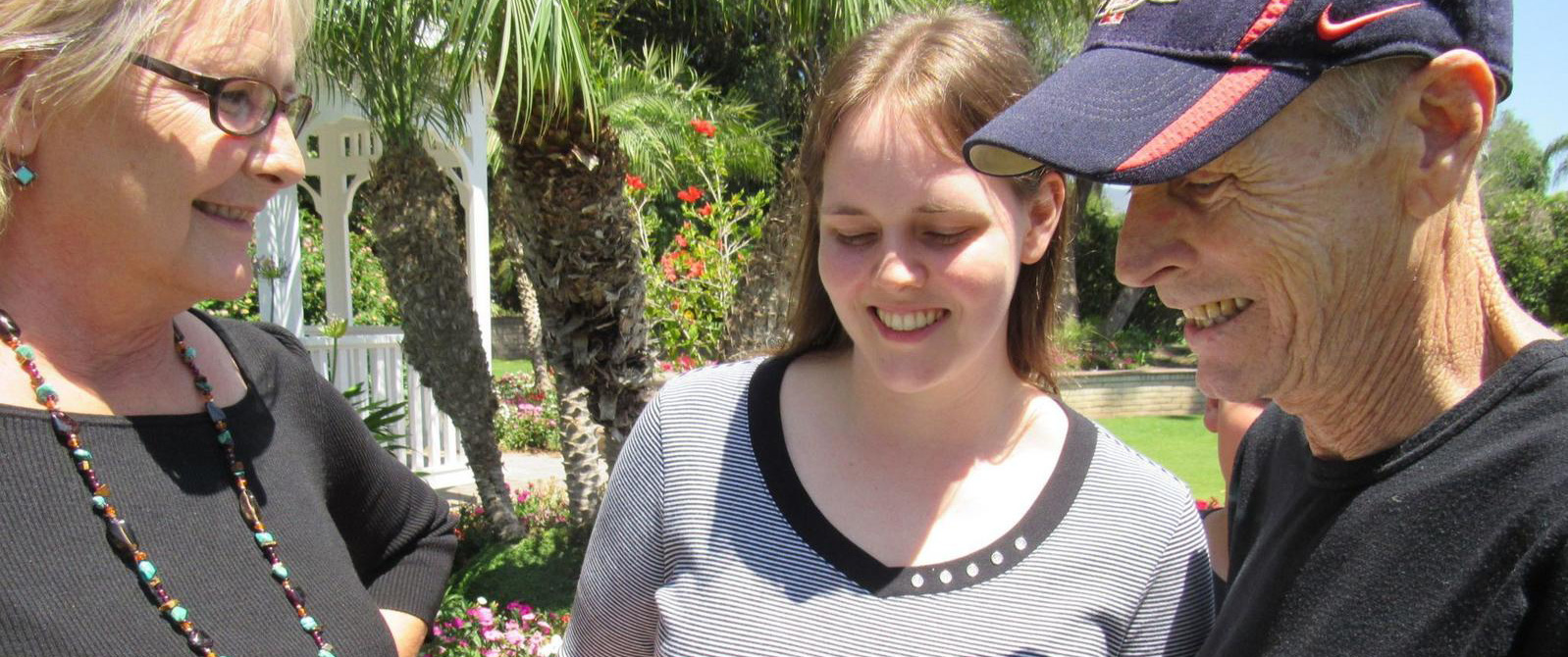 Ally Kellogg: Healthcare Hero
At a time when most students are preparing for the medical field by focusing on their studies and perhaps acquiring a healthcare related job, Ally Kellogg did both. In addition to preparing for a career in medicine she took on an additional role in her community as a volunteer in the Emergency Department of Sharp Grossmont Hospital in the La Mesa area of San Diego, California.
Growing up nearby in a family where her mother battled fibromyalgia and other ailments, Ally saw first-hand how the healthcare system could be improved. "My mother had multiple surgeries. I watched her team of nurses, surgeons and doctors. It was my first view into the world of healthcare."
As a sophomore at San Diego State University earning her Bachelor of Science in Biology, she began volunteering at the Sharp Grossmont ED on Saturdays from 12-4pm. Her role placed her in front with the nurses and triage techs, helping visitors navigate the Emergency Department and connect with their loved ones. "I'd been in their shoes so I could empathize with visitors, and help them find their family member," Kellogg recounts.
Aside from volunteering, Kellogg also completed wilderness first responder training and is a certified EMT, often serving at concerts, races and events when needed. Becoming a medical scribe with ScribeAmerica was a natural progression in her career development, and she joined El Cajon Neighborhood Healthcare working side-by-side doctors and nurse practitioners caring for low-income patients, mostly women.
"I became a scribe because it's about as close as you can get to patients without being a provider," says Kellogg. "Volunteering helps me be a better scribe. I love knowing that I am helping providers deliver quality care."
At El Cajon Kellogg saw how receptive patients are to having a provider pay attention to them, instead of sitting behind a computer. She saw how her role made a difference in the patient experience. Although as a scribe she was not directly speaking with patients, she saw parallels between the outpatient clinic and the emergency department. Working in the ED, Kellogg often had to hone her customer service skills. As the first person families saw in the midst of a crisis, she was often the recipient of verbal frustrations, and unpleasant comments.
As a volunteer her role requires her to not only interact with patients, but also comfort them, and in some instances, she had to keep a stoic face as they asked her questions about their loved ones that she knew had passed on, though the doctor had not been in to tell them yet.
"That's the hardest part," says Kellogg, "when you know their family member didn't make it and they are asking you questions about their wellbeing as you bring them to the room to wait for the doctor. You have to be calm and respectful."
At times while medical scribing she often saw patients take out their anxieties on the doctors. She was able to use the tools modeled by the providers in her volunteer work at Sharp Grossmont. Her experience and dedication to volunteering recently earned her the Grossmont District, HealthCare Heroes Award on May 15th of this year. The honor is given to seven members of the community who improve the quality of healthcare in East County. Since 2015, Kellogg has logged over 475 hours of Emergency Department volunteer work.
In honor of the award, The San Diego Union Tribune ran a photo of her and her parents in the paper. To her left is her mother, the one who began her journey in healthcare and to the right is her father, beaming with pride.
When asked how she was able to log so many hours while being a medical scribe and an EMT she laughs, "As long as I have time to give, I will give it."
(Photo credit: Karen Pearlman: San Diego Union Tribune)