Skip to main content
Adopting a Highway through Community Cleanup
Despite taking on busy schedules working as productivity partners with providers, ScribeAmerica employees have also taken opportunities to make a difference in their surrounding communities. The Virginia Department of Transportation (VDOT) has partnered with ScribeAmerica employee volunteers to support their local Adopt-a-Highway program.
VDOT encourages Adopt-a-Highway participants to schedule litter pickups throughout the year to coincide with annual environmental and community-focused events, such as Earth Day each April and Arlington's Day to Serve each autumn. VDOT provides volunteers with trash bags, vests, and relevant safety information and signage. Cleanups include picking up litter and ensuring sidewalks and landscaping are clear of debris.
In 2019, local ScribeAmerica employees joined the Adopt-a-Highway program in Northern Virginia. The idea to join the program was proposed by a local Emergency Department Scribe in 2019 to the regional manager overseeing scribe programs in Washington, D.C. and Northern Virginia. ScribeAmerica Regional Managers, Quality Assurance Managers, Implementation Managers, Chief Scribes and Scribes participated in cleanups throughout 2019 and 2020 until the COVID-19 health emergency resulted in a postponement of the program.
In recognition of their efforts, a highway sign was erected in late 2020 and currently stands outside of Fairfax, Virginia.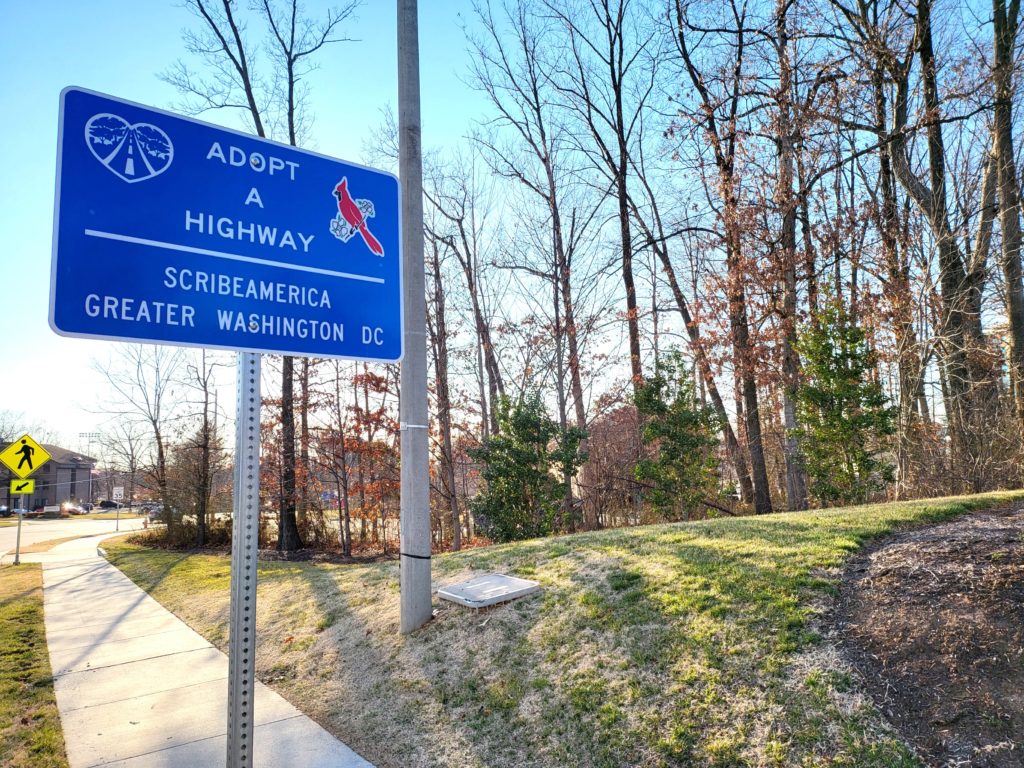 ScribeAmerica celebrates these volunteers and all of their efforts throughout communities across the country. If you'd like to share your site's efforts within your local neighborhood, email us at community@scribeamerica.com. 
Did you know? ScribeAmerica is hiring across the US – including sites throughout Northern Virginia! Visit our Careers page to search for job openings by city and state.