You've made it through college, submitted applications and completed the MCATs.
Now its time to prepare for the final critical step: your medical or PA school interview.
The difference between Medical school and Physician Assistant school acceptance and rejection often comes down to the interview. Mastering the interview requires preparation and practice.
Dr. Pascal Juang has helped numerous applicants ace their Medical school and PA school interviews through his Ace Your Med School Interview Program. Dr. Juang's experience as an interviewer and interviewee has contributed to a successful program that has helped prepare individuals for their interviews for several years. The Ace Your Med School Interviews program offers three course options that include the video preparation course and optional personal coaching from Dr. Juang.
ScribeAmerica has partnered with Dr. Juang to offer employees a discount toward an Ace Your Med School Interview program. ScribeAmerica employees can sign up for an Ace Your Med School Interview program at
medschoolinterviewinsider.com
.
SAVE $50
Sign up for a free preview video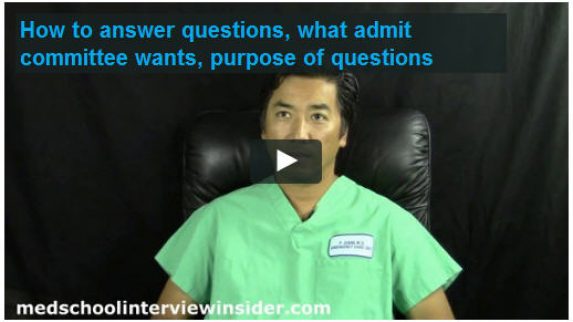 About Dr. Pascal Juang
Dr. Juang has extensive experience preparing applicants for their medical school and physician assistant school interviews. His insider experience started while a student at UCSD medical school where he was a student interviewer and tour guide on the medical schools admissions committee.
I looked online and on Student Doctor Network to prepare for interviews. I didn't know where to begin… You made it really easy because you gave me an outline and guidance on how to formulate my answers. Even my second interview – I was really nervous but I was so well-prepared, you couldn't even tell I was nervous. Not a single question was surprising to me. Dr. Juang put together a great curriculum that prepares a medical student applicant for any interview. When I first started Ace the Interview my answers were long, drawn out, and convoluted. By the end, I was able to form articulate and well thought out answers. Ace the Interview gave me the confidence and practice that I needed to get into medical school. I would highly recommend it to everyone. Thank you Dr. Juang!
Lauren V., Medical School
Before working with Dr. Juang my interview skills were hit and miss. Sometimes I could say what I wanted to say, and other times I would be tangential or at a loss for words. Dr. Juang helped me organize my answers to key questions and provided feedback regarding how to best word my answers. Also, Dr. Juang reviews your entire application to ensure that what you say in the interview is consistent with what your wrote about. I would highly recommend Ace the Interview to anyone preparing for a professional interview. I felt like I went into it with eyes wide open. It was cool to see what goes on behind the scenes. Dr. Juang's program also helped me know what things to do after the interview to help me get into medical school. The information that I learned in the prep program was invaluable. I was more at ease and more comfortable during the interview day than the other applicants because of Dr. Juang's prep. The other applicants were tense while I was at ease and able to enjoy the process.
Gordon W., Medical School
Working with Dr. Juang helped me to approach my medical school interviews with confidence. He provided great resources and insight from his own experiences that improved the way I presented myself and my overall performance. From learning how to answer difficult questions to subtle things like body language, Dr. Juang took the time to make sure that I was prepared to succeed in what was undoubtedly the most daunting part of applying to medical school. Having now been accepted, I am positive that I would not be in this position without the invaluable help and guidance I received from Dr. Juang's Ace the Interview Insider Program.
Jennifer N., Medical School
Med School Interview Insider is a separate and independent company. ScribeAmerica is not responsible for the services rendered or claims made by Med School Interview Insider or Dr. Pascal Juang. All agreements for services with Med School Interview Insider are between the customer and Med School Interview Insider only.